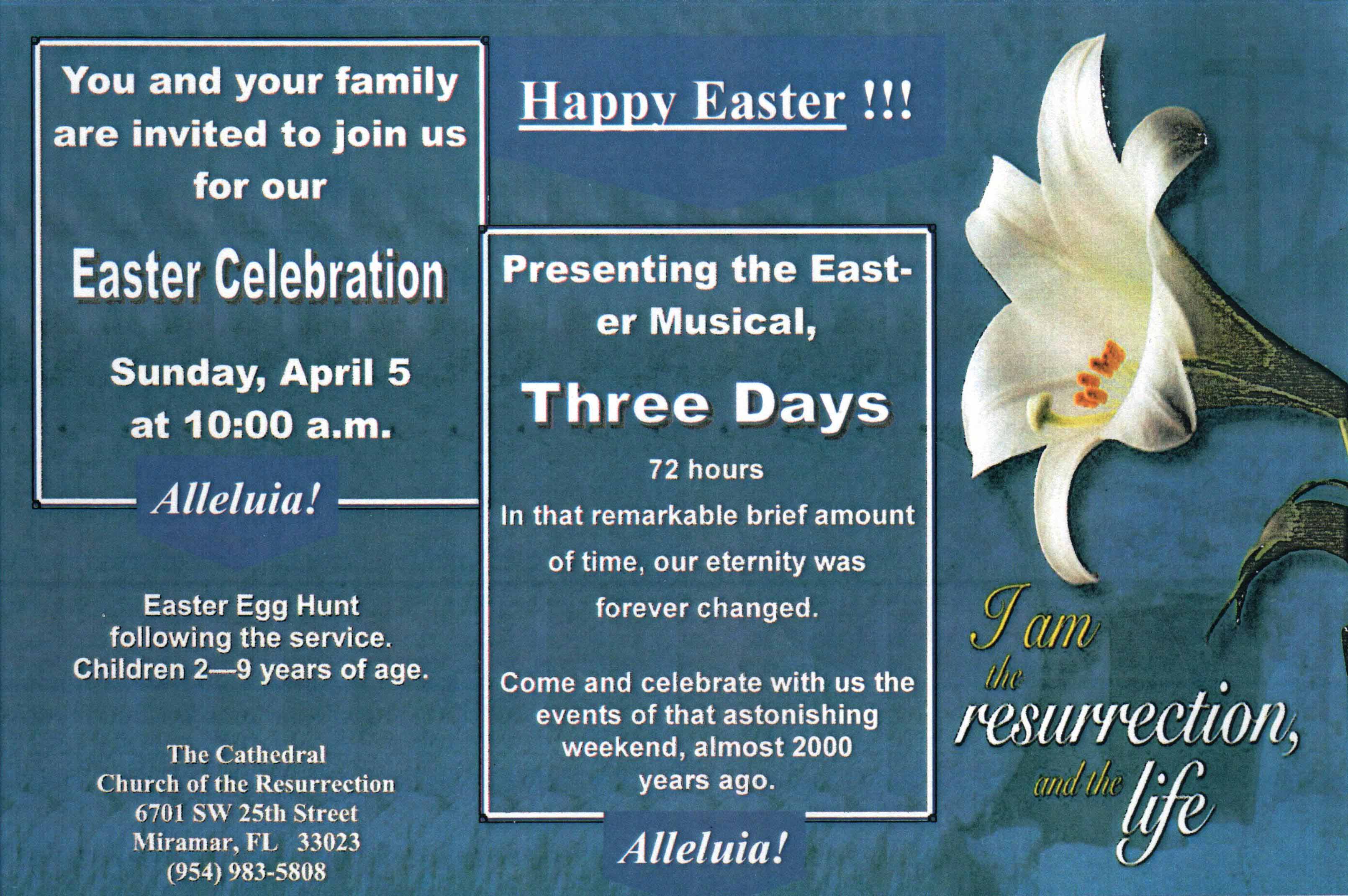 You and your family are invited to join us for our "EASTER CELEBRATION" Sunday, April 5th at 10 am! Also presenting the Easter musical "Three Days". 72 hours. In that remarkable brief amount of time, our eter
nity was forever changed. Come and celebrate with up the events of that astonishing weekend, almost 2000 years ago.
There will be an Easter Egg Hunt following the service for Children 2 – 9 years of age.