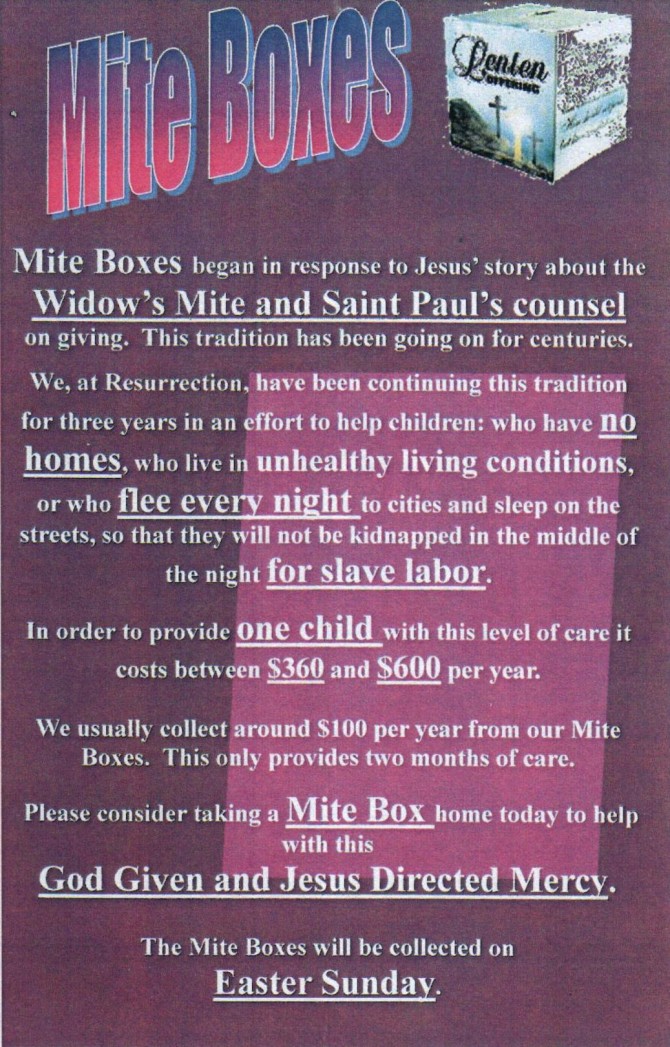 Mite Boxes began in response to Jesus' story about the "Widow's Mite and Saint Paul's counsel" on giving. This tradition has been going on for centuries.
We at the resurrection, have been continuing this tradition for three years in an effort to help children: who have no homes, who live in unhealthy living conditions, or who flee every night to cities and sleep on the streets so that they will not be kidnapped in the middle of the night for slave labor.
In order to provide one child with this level of care it cost between $360 to $600 per year.
We usually collect around $100 per year from our Mite Boxes. This only provides two months of care.
Please consider taking a Mite Box home today to help with this God Given and Jesus Directed Mercy.
The Mite Boxes with be collected on Easter Sunday.